Stone Roofing
Stone roofing provides much of the special character to many parts of the country, and this is significantly the case within the Cotswolds. We have had the pleasure of working on cotswold roofs within the entire Cotswold region. Some of our favorite Cotswold towns and villages displaying cotswold roofs, where we have had the pleasure of working include: Wotton Under Edge, Nailsworth and Stroud, Tetbury, Malmesbury, Sherston, Uley, woodchester and many more.

Many cotswold stone roofs display complex detail of which we have an expertise. These include detailed
lead work, lime mortar detail and more expressively the swept valley. The latter requires the most skilled
craftmanship in its construction often an example of the slaters art. Cotswold roofer is highly skilled in building the
swept valley.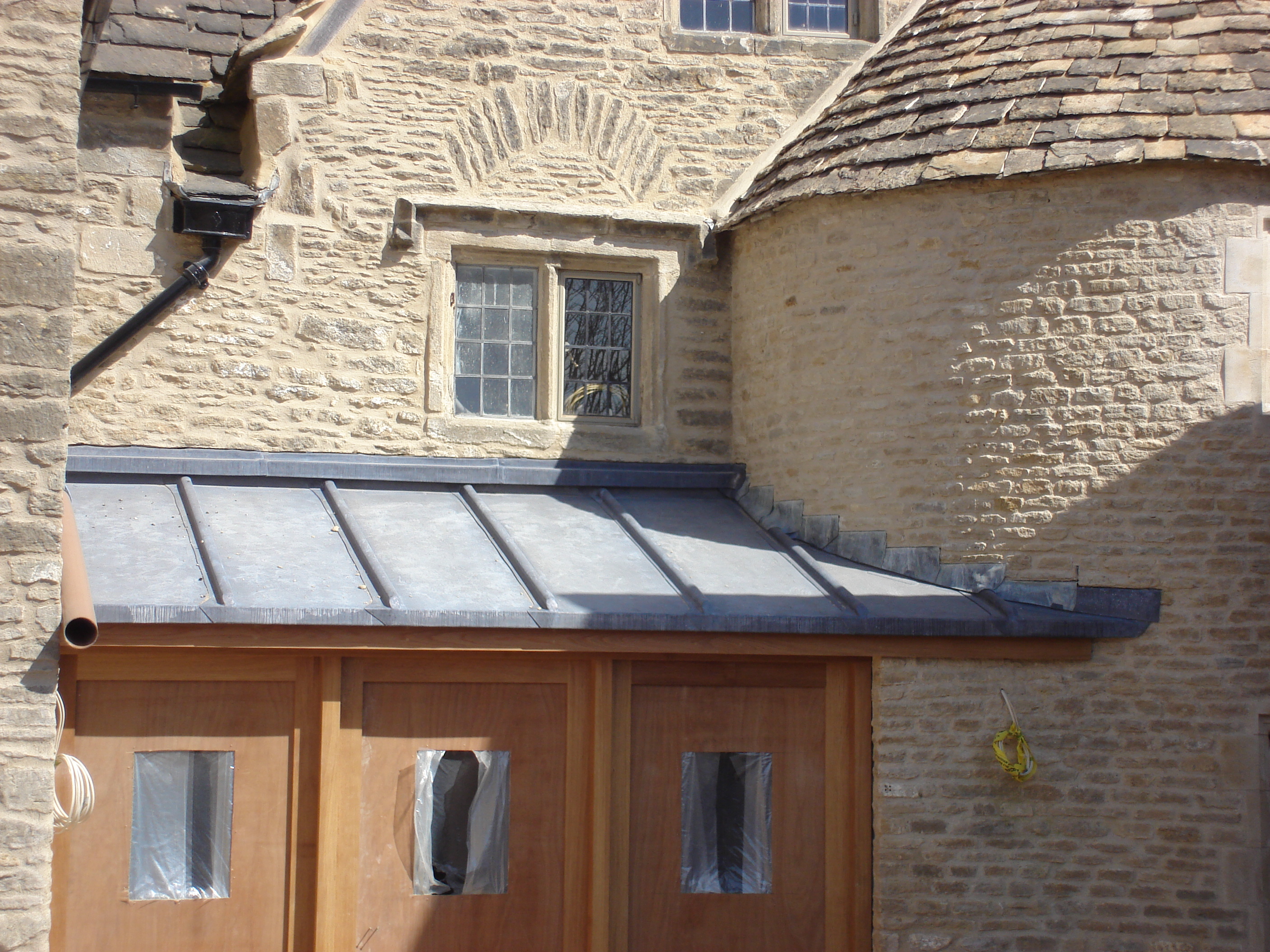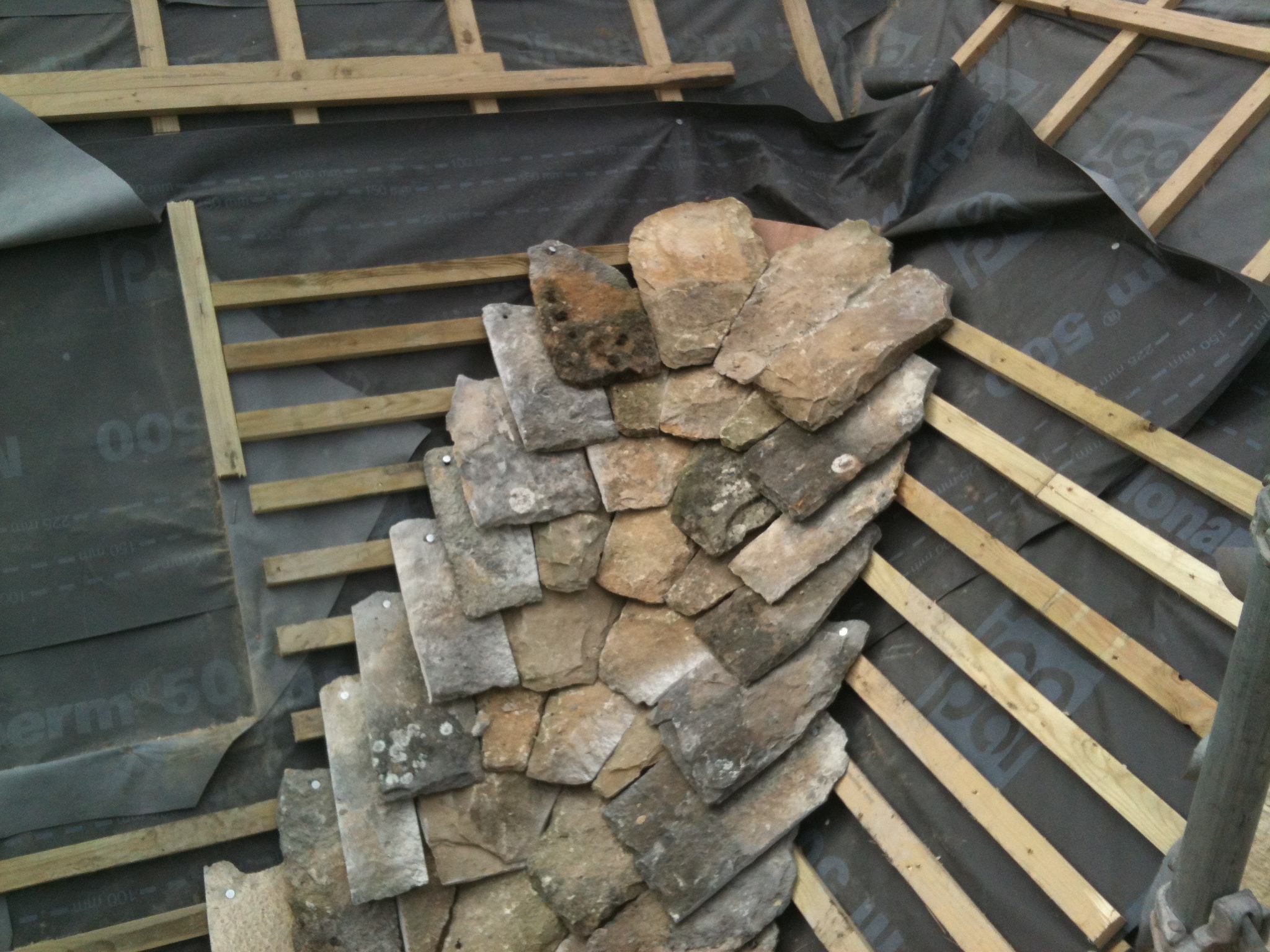 Stone roofing construction
Buildings in the cotswolds are very much apart of the the surrounding land. Many years ago the
stone tiles
which were used on a building, would have been taken from the ground very near to the construction site, along with many of the other materials used for the building.
Roofing stone
can be thick and textured in many different forms and weighing aproximately one ton per 10metre sq. Generally a stone roofs minimum pitch should be 45 degrees, although they are more durable at 55-60 degrees.
Stone slates are laid in courses that diminish in size with the largest courses at the eaves and the smalest stone slates at the top courses.
A
stone tiler
sometimes has names for different types and sizes of
stone tiles.
Names such as 'whippets, jonesy, long elevens.
Traditionally
stone tiles
were secured by hanging the tiles over strong lathes with an oak peg. The oak peg was tightly secured through holes, which were made at the head of the stone tile with a type of picking happer. Today we still use some of these tradition methods when working on historic buildings.
Years ago roofs did not have a felt covering, they were torched with a lime morter. Today a breathable memebrane is commonly advised, however the traditional methods are still carried out on certain listed buildings.
Cotswold roofs
covered with
cotswold stone tiles
can last for more than 100 years if the
roofer
is a skilled craftman.
With a little care and maintenance over the years it can even last for up to 200 years before it needs retiling again.
For more advice and more detailed explainations about stone roofing; this
Stone Roofing technical advice note
is very comprehensive and useful.